Posts for tag: pediatric dentistry
By Expressions Dental
September 23, 2018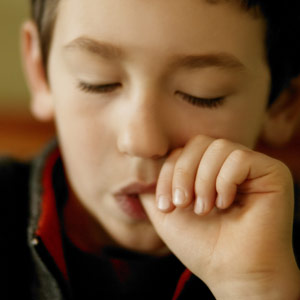 As a parent you're concerned with a number of issues involving your child's health, not the least of which involves their teeth. One of the most common is thumb-sucking.
While later thumb-sucking is a cause for concern, it's quite normal and not viewed as harmful in infant's and very young children. This universal habit is rooted in an infant swallowing pattern: all babies tend to push the tongue forward against the back of the teeth when they swallow, which allows them to form a seal while breast or bottle feeding. Infants and young children take comfort or experience a sense of security from sucking their thumb, which simulates infant feeding.
Soon after their primary teeth begin to erupt, the swallowing pattern changes and they begin to rest the tongue on the roof of the mouth just behind the front teeth when swallowing. For most children thumb sucking begins to fade as their swallowing pattern changes.
Some children, though, continue the habit longer even as their permanent teeth are beginning to come in. As they suck their thumb the tongue constantly rests between the front teeth, which over time may interfere with how they develop. This can cause an "open bite" in which the upper and lower teeth don't meet properly, a problem that usually requires orthodontic treatment to correct it.
For this reason, dentists typically recommend encouraging children to stop thumb-sucking by age 3 (18-24 months to stop using a pacifier). The best approach is positive reinforcement — giving appropriate rewards over time for appropriate behavior: for example, praising them as a "big" boy or girl when they have gone a certain length of time without sucking their thumb or a pacifier. You should also use training or "Sippy" cups to help them transition from a bottle to a regular cup, which will further diminish the infant swallowing pattern and need for thumb-sucking.
Habits like thumb-sucking in young children should be kept in perspective: the habit really isn't a problem unless it goes on too long. Gentle persuasion, along with other techniques we can help you with, is the best way to help your child eventually stop.
If you would like more information on thumb sucking, please contact us or schedule an appointment for a consultation. You can also learn more about this topic by reading the Dear Doctor magazine articles "Thumb Sucking in Children" and "How Thumb Sucking Affects the Bite."
By Expressions Dental
August 14, 2018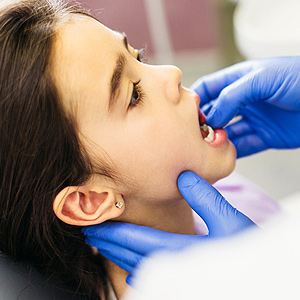 Often as children grow older, their participation in sports or similar activities increases. While generally encouraged, this greater activity does increase injury risk, especially to the mouth.
In fact, the late childhood to early adulthood demographic is the most prone portion of the population to incur dental injuries. To complicate matters, their dental development is often incomplete, posing a number of treatment obstacles for an injured tooth.
For example, the primary means for preserving an injured adult tooth is a root canal treatment: damaged or diseased tissue within the pulp, the tooth's innermost layer, is removed and the empty chamber and root canals filled and sealed to prevent infection. But while a fully matured tooth can function without the nerves and blood vessels of the pulp, a developing tooth needs these tissues for continued tooth formation. Otherwise, tooth development can stall and cause problems later on.
The most common solution for younger teeth is to remove any damaged tooth structure without disturbing the pulp if at all possible followed by a filling. That's contingent, though, on whether we find the pulp unexposed or undamaged—if it is, we'll try to remove only damaged or diseased pulp tissue and leave as much healthy tissue intact as possible. To aid with healing and tissue re-growth, we may also place medicinal stimulators between the pulp and the filling.
Jaw development may also pose a challenge if the injured tooth is too far gone and must be removed. Our best choice is to replace it with a dental implant; but if we install the implant while the jaw is still growing, it may eventually appear out of place with the rest of the teeth. It's best to postpone an implant until full jaw maturity in early adulthood.
In the meantime we could provide a temporary solution like a removable partial denture or a modified bonded bridge that won't permanently alter nearby teeth. These methods can adequately restore the function and appearance of missing teeth until the jaw is mature enough for an implant.
While injuries with young permanent teeth do pose extra challenges, we have effective ways to address them. With the right approach, the outcome can be just as successful as with a mature tooth.
If you would like more information on dental care in the formative years, please contact us or schedule an appointment for a consultation. You can also learn more about this topic by reading the Dear Doctor magazine article "Saving New Permanent Teeth after Injury."
By Expressions Dental
May 06, 2018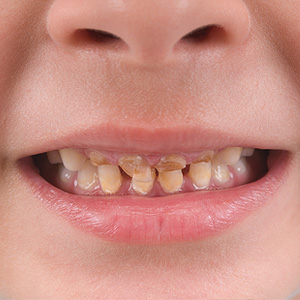 When your baby's first teeth come in, you might not think it necessary yet to worry about tooth decay. But even infants can develop this common dental disease. In fact, it has a specific name in children 6 and under: early childhood caries (ECC).
About one-fourth of U.S. children have ECC, and poor or minority children are at highest risk. Because of primary ("baby") teeth's thin enamel layer, ECC can spread to healthier teeth with unnerving speed, causing extensive damage.
While such damage immediately affects a child's nutrition, speech development and self-esteem, it could also impact their future oral health. Permanent teeth often erupt out of position because of missing primary teeth lost prematurely, creating a poor bite. And children with ECC are more likely to have cavities in their future permanent teeth.
While there are a number of effective treatments for repairing ECC-caused damage, it's best to try to prevent it before damage occurs. A large part of prevention depends on you. You should, for example, begin oral hygiene even before teeth come in by wiping their gums with a clean, damp cloth after feeding. After teeth appear, switch to daily brushing with just a smear of toothpaste.
Because refined sugar is a primary food source for decay-causing bacteria, you should limit it in their diet. In the same vein, avoid sleep-time bottles with fluids like juices, milk or formula. As they grow older, make sure snacks are also low in sugar.
You should also avoid spreading your own oral bacteria to your baby. In this regard, don't put their eating utensils or pacifier in your mouth and don't drink from the same cup. Avoid kissing your baby on the lips. And above all, take care of your own oral health to prevent your own encounter with dental disease.
Finally, start regular dental visits on or before your baby's first birthday. Regular cleanings and checkups increase the chances for early decay detection, as well as provide for treatments and prevention measures that can reduce the disease's spread and destruction.
ECC can be devastating to both your baby's current and future dental health. But with vigilance and good dental practices, you may be able to help them avoid this serious disease.
If you would like more information on tooth decay prevention in young children, please contact us or schedule an appointment for a consultation.