Posts for tag: orthodontic treatment
By Expressions Dental
December 02, 2018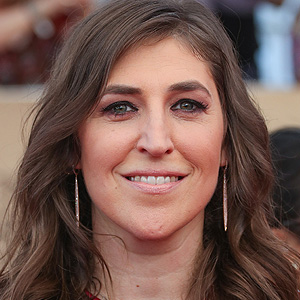 Mayim Bialik has spent a good part of her life in front of TV cameras: first as the child star of the hit comedy series Blossom, and more recently as Sheldon Cooper's love interest — a nerdy neuroscientist — on The Big Bang Theory. (In between, she actually earned a PhD in neuroscience from UCLA…but that's another story.) As a child, Bialik had a serious overbite — but with all her time on camera, braces were just not an option.
"I never had braces," she recently told Dear Doctor – Dentistry & Oral Health magazine. "I was on TV at the time, and there weren't a lot of creative solutions for kids who were on TV." Instead, her orthodontist managed to straighten her teeth using retainers and headgear worn only at night.
Today, there are several virtually invisible options available to fix orthodontic issues — and you don't have to be a child star to take advantage of them. In fact, both children and adults can benefit from these unobtrusive appliances.
Tooth colored braces are just like traditional metal braces, with one big difference: The brackets attached to teeth are made from a ceramic material that blends in with the natural color of teeth. All that's visible is the thin archwire that runs horizontally across the teeth — and from a distance it's hard to notice. Celebs like Tom Cruise and Faith Hill opted for this type of appliance.
Clear aligners are custom-made plastic trays that fit over the teeth. Each one, worn for about two weeks, moves the teeth just a bit; after several months, you'll see a big change for the better in your smile. Best of all, clear aligners are virtually impossible to notice while you're wearing them — which you'll need to do for 22 hours each day. But you can remove them to eat, or for special occasions. Zac Efron and Katherine Heigl, among others, chose to wear clear aligners.
Lingual braces really are invisible. That's because they go behind your teeth (on the tongue side), where they can't be seen; otherwise they are similar to traditional metal braces. Lingual braces are placed on teeth differently, and wearing them often takes some getting used to at first. But those trade-offs are worth it for plenty of people. Which celebs wore lingual braces? Rumor has it that the list includes some top models, a well-known pop singer, and at least one British royal.
So what's the best way to straighten your teeth and keep the orthodontic appliances unnoticeable? Just ask us! We'd be happy to help you choose the option that's just right for you. You'll get an individualized evaluation, a solution that fits your lifestyle — and a great-looking smile!
For more information about hard-to-see (or truly invisible) orthodontics, please contact our office or schedule a consultation. You can read more in the Dear Doctor magazine articles "Orthodontics for the Older Adult" and "Clear Aligners for Teenagers."
By Expressions Dental
October 13, 2018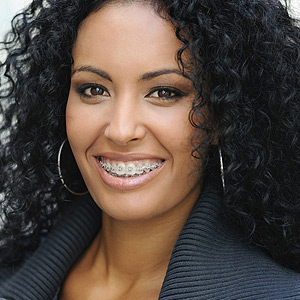 Think you're too old to have your teeth straightened? In reality, healthy teeth can be moved at any age to better positions. For the many adults who have some form of malocclusion (bad bite), orthodontics is still a viable option even in later years.
As important as it is to self-image and confidence, treating misaligned teeth can benefit you more than just improving your smile. Misaligned teeth may be harder to keep clean, setting up a mouth environment advantageous to the development of tooth decay or periodontal (gum) disease, the risks of both rising with age. And normally aligned teeth are easier to chew with than those misaligned.
Age isn't the determining factor for whether you're a good candidate for orthodontics — but your dental health is. Gum disease in particular can cause supporting bone loss, which can complicate orthodontic treatment. It's important then that we first perform a complete oral examination and attempt to treat problems such as decay or gum disease first before attempting tooth movement.
What type of orthodontic treatment you'll need will depend on the type of malocclusion you have and its relationship to the way your jaws fit together. Because your adult jaws have fully developed you may need orthognathic ("jaw straightening") surgery to address certain advanced forms of malocclusion. If your bite problems aren't that severe (the majority of situations) they can be treated with braces or, an increasingly popular alternative, clear aligners. These customized clear plastic trays are nearly invisible compared to metal braces and are effective for most patients.
Following the completion of tooth movement and other bite procedures, you will most likely need to wear a retainer to help prevent the teeth from reverting to their older positions. You may need to wear the retainer for a longer period than a younger patient, or perhaps indefinitely. Even with this mild inconvenience, though, you'll still experience the positive effects of healthier and better functioning teeth and a great new smile.
If you would like more information on orthodontic treatment, please contact us or schedule an appointment for a consultation. You can also learn more about this topic by reading the Dear Doctor magazine article "Orthodontics for the Older Adult."
By Expressions Dental
July 15, 2018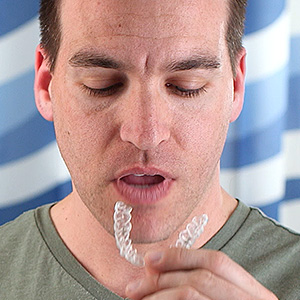 What do a teenager with a poor bite, a senior citizen with multiple missing teeth or a middle-aged person with a teeth grinding habit all have in common? They may all depend on a dental appliance for better function or appearance.
There's a wide variety of removable dental appliances like clear aligners or retainers for orthodontic treatment, dentures for tooth loss or night guards to minimize teeth grinding, just to name a few. But while different, they all share a common need: regular cleaning and maintenance to prevent them from triggering dental disease and to keep them functioning properly.
The first thing to remember about appliance cleaning is that it's not the same as regular oral hygiene, especially if you have dentures. While they look like real teeth, they're not. Toothpaste is a no-no because the abrasives in toothpaste designed for tooth enamel can scratch appliance surfaces. These microscopic scratches can develop havens for disease-causing bacteria.
Instead, use liquid dish detergent, hand soap or a specific cleaner for your appliance with a different brush from your regular toothbrush or a specialized tool for your particular appliance. Use warm but not very hot or boiling water: while heat indeed kills bacteria, the hot temperatures can warp the plastic in the appliance and distort its fit. You should also avoid bleach—while also a bacteria killer, it can fade out the gum color of appliance bases.
Be sure you exercise caution while cleaning your appliance. For example, place a towel in the sink basin so if the appliance slips from your hands it's less likely to break hitting the soft towel rather than the hard sink. And while out of your mouth, be sure you store your appliance out of reach of small children and pets to avoid the chance of damage.
Cleaning and caring for your appliance reduces the risk of disease that might affect your gums or other natural teeth. It will also help keep your appliance working as it was designed for some time to come.
If you would like more information on care and maintenance for oral appliances, please contact us or schedule an appointment for a consultation.